Alleen verkoop aan de deur
FOR BLOOD AND VENGEANCE + FRONTSTREET + DOODSKOP
VVK: DEUR €5,-
FOR BLOOD AND VENGEANCE
Biografie For Blood and Vengeance
For Blood And Vengeance was formed in July 2009 in Almere, The Netherlands.
Their fast, loud and energetic live shows caused several black eyes, nosebleeds and broken bones in the mosh pit over the years.
For Blood And Vengeance shared the stage with both national and international bands, like Dog Eat Dog, Merauder, Lionheart, Walls Of Jericho, Oathbreaker, Backfire!, My City Burning, Manu Armata, Striking Justice and many others.
Influenced by bands like Biohazard, Madball and Sick Of It All, this 5-piece brings you NYHC from the Amsterdam area… Almere City Hardcore!
 FRONTSTREET
Biografie Frontstreet
Frontstreet is a nu-metal band from the Netherlands formed at the end of 2015. Shortly after they started, they released their debut EP called 'Under Pressure'. The track 'Friendzoned' was played on Dutch national radio station 3FM by DJ Herman Hofman. They played many shows throughout the country. In February 2017 Frontstreet performed live on 3FM during the radio show from Kaj van der Ree. Since March 2017 the music video for 'Bad Habit' is broadcasted on MTV Brand New on a regular basis. Their Debut album will be released in September 2017.
Members:
Martijn Huijskes: Vocals
Remy Dovianus: Guitar
Wilmar Klein: Bass
Jessy Pattynama: Drums
Mitchel Pelgrim: Samples/vocals
DOODSKOP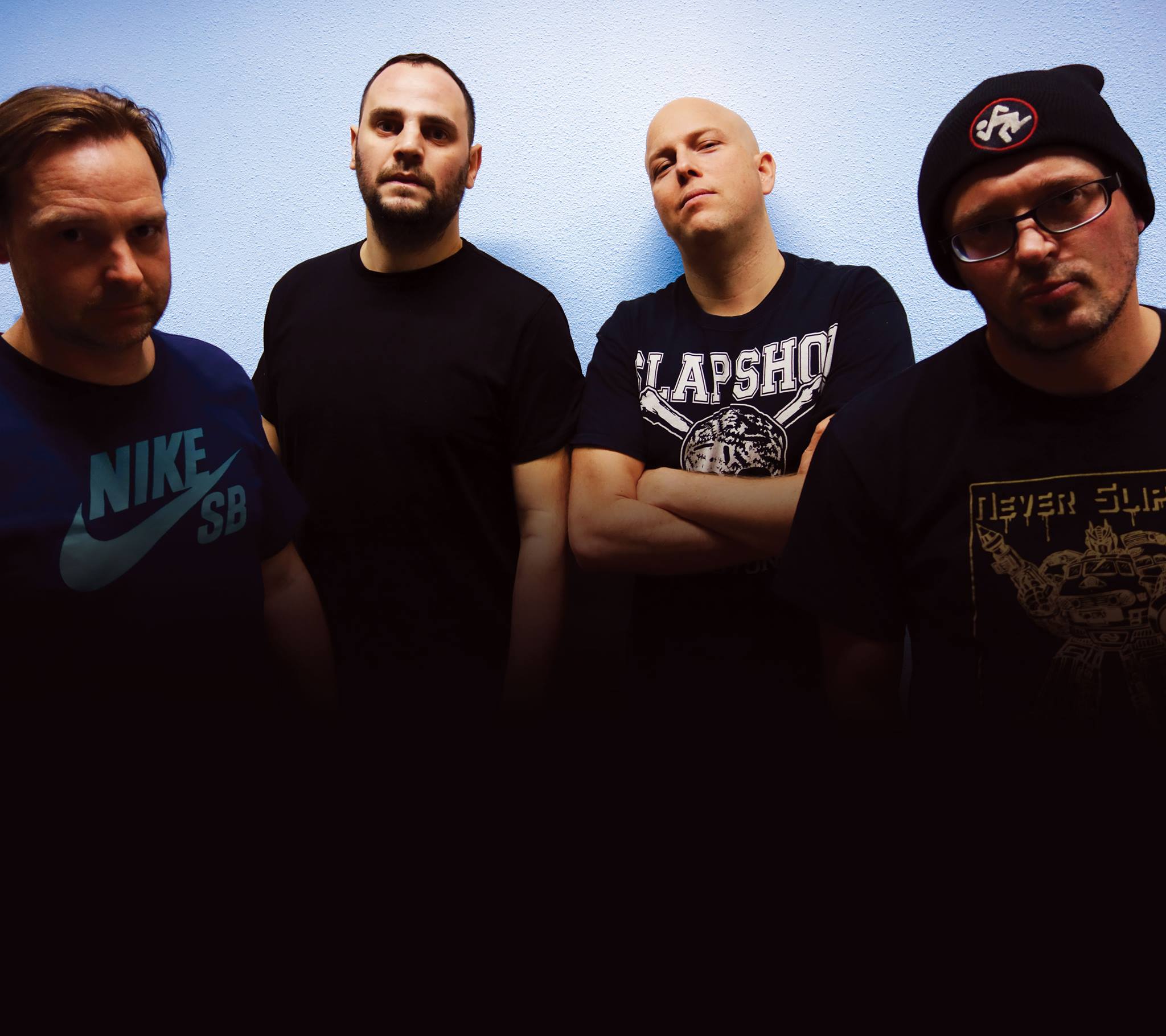 Biografie Doodskop
De Amsterdamse band fuseert hardcore met cross-over rock en zwartgallige poëzie van de straat. Rauw, hard, soms humoristisch en altijd Nederlandstalig; het is een beetje alsof we Def P met een hardcoreband horen. Maar Doodskop zet je meer dan eens op het verkeerde been, door dan weer met een stuk noise en avant-gardistische rock te komen. De groep, ontstaan in 2013 in Hoofddorp, wordt gedreven door de overtuiging dat 'hardcore veel te voorspelbaar en zuur en punkrock veel te zoet is' anno 2017.
Links
Facebook For Blood and Vengeance
Facebook Frontstreet
Facebook Doodskop